Free-Standing Boat Supports
Ultrabunks
Pivoting maintenance free aluminum/poly bunks are mounted on sturdy support channels to shoulder the load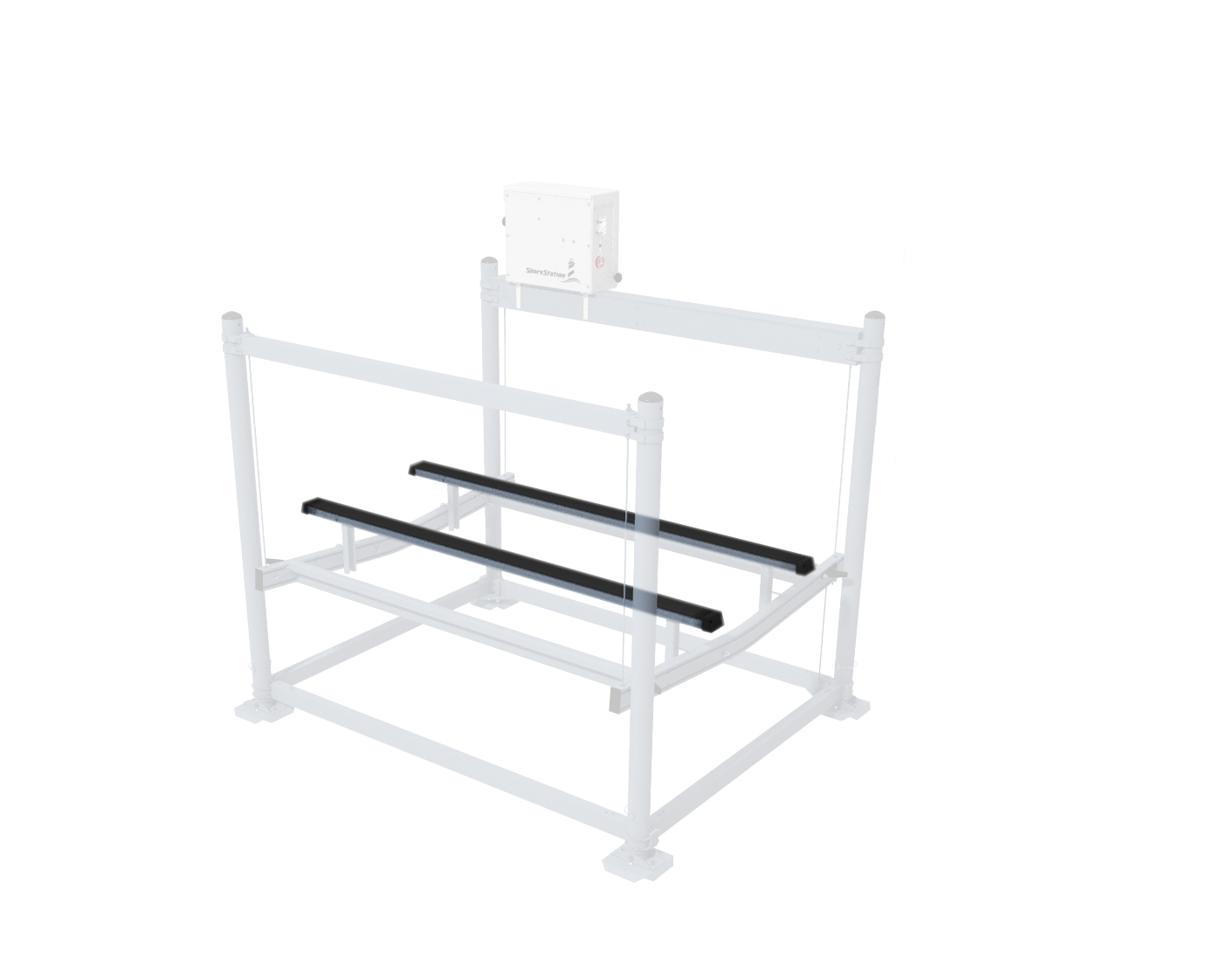 Poontoon / Tritoon Double Bunk Options
Available with 2 or 3 tube supports that adjust to fit any pontoon. The premium poly-aluminum UltraBunks are often combined with under-deck post load guides to reduce lift width requirements.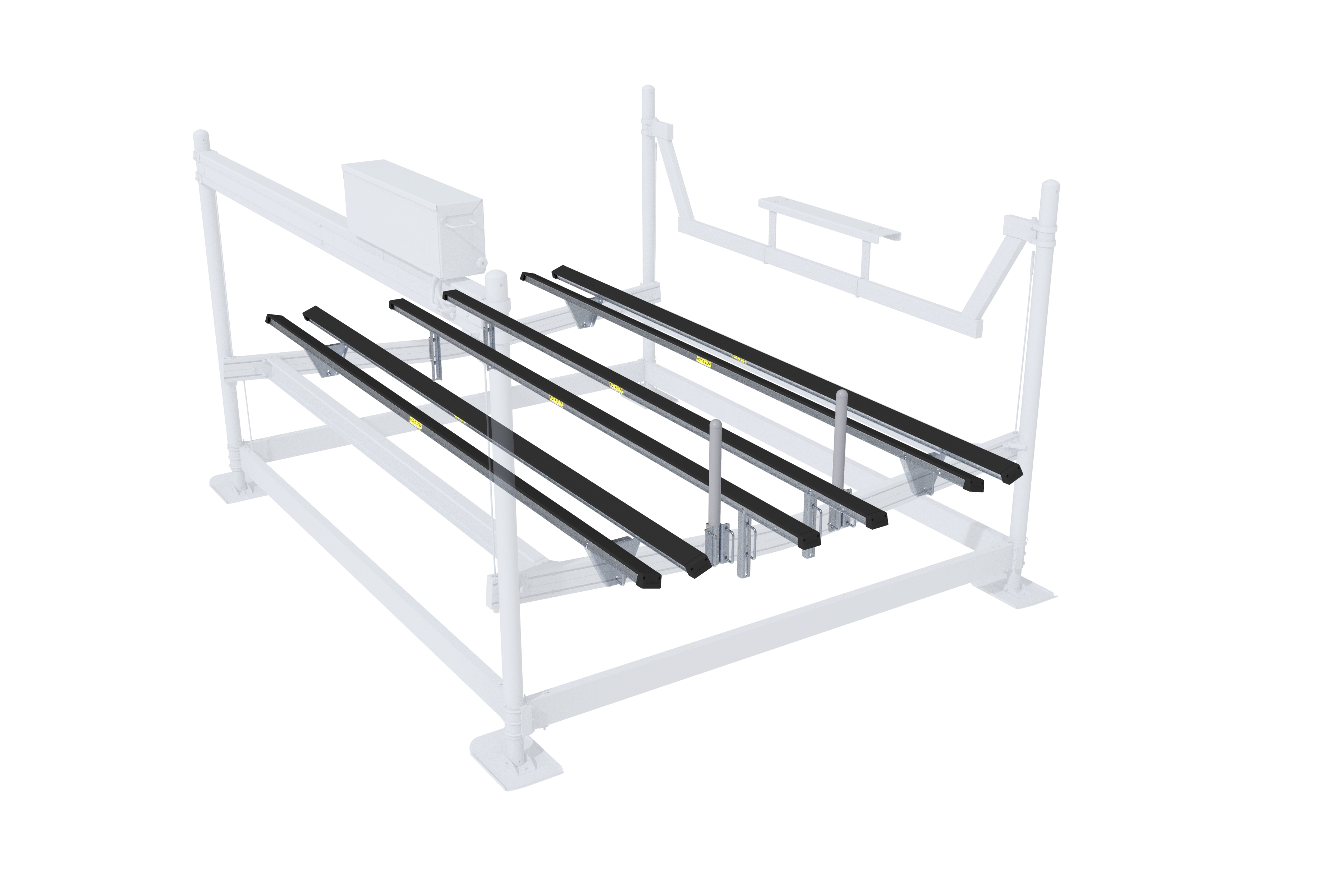 Poontoon Log Rack
The double UltraBunks and full length GlideRail load guides cradle and channel the outer "logs" perfectly every time. The unique kit is designed to work well on both tritoons and standard pontoons with tubes up to 29".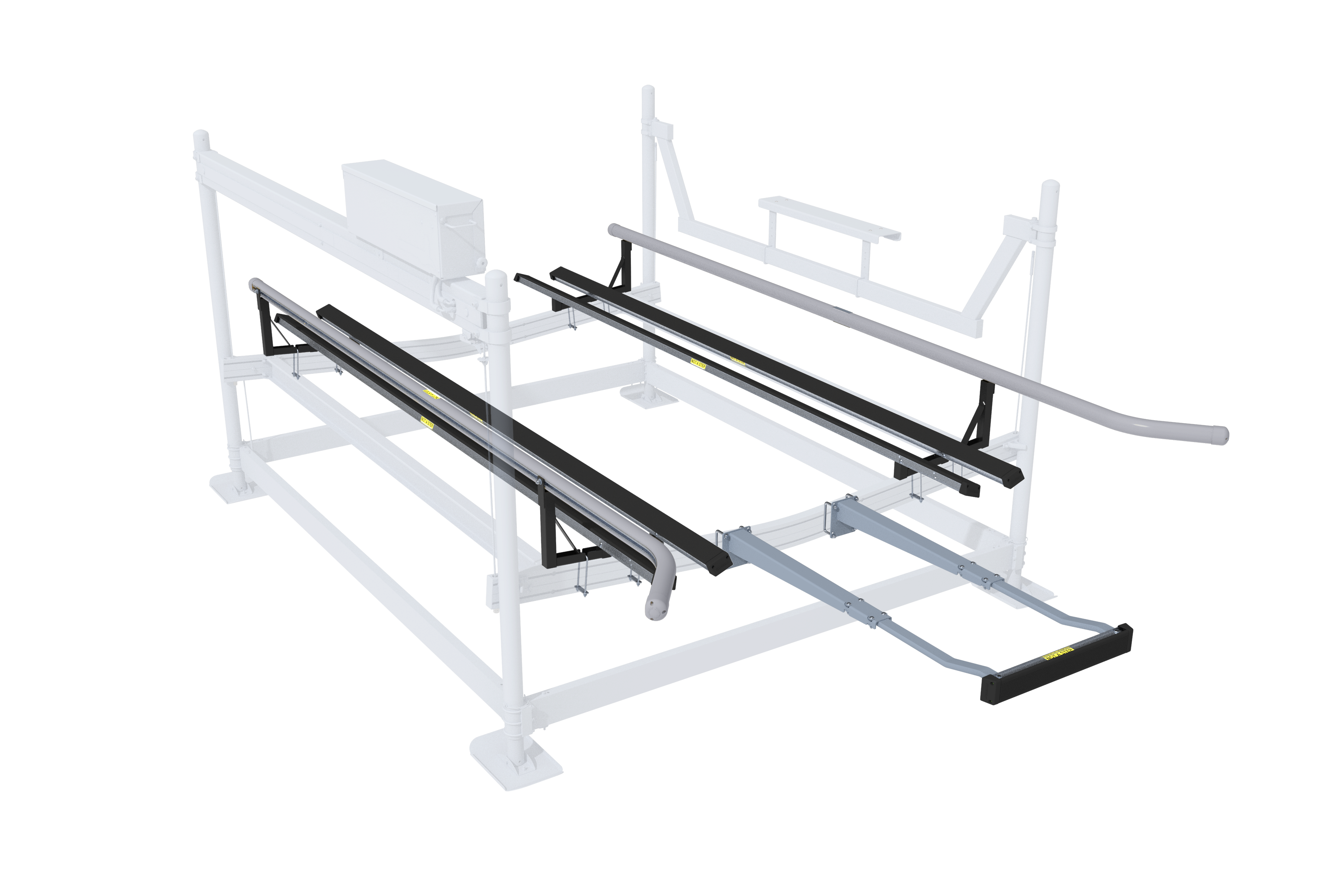 Toonrail
The 3-in-1 under-deck lift support with integrated motor stop and load guides is economical and maintenance free. The contoured poly-covered tubes both guide the pontoon into the lift and support it by simply lifting under the deck inside the outer tubes.